As SAP continues to grow and evolve its S/4 product, we wanted to ensure that our team was equipped to lead clients into this transition. To ensure we continued to deliver the best experience for our customers, the ConvergentIS team decided it was time to upgrade our own S/4HANA instance that we run our business on from 1809 FPS01 to the latest 1909 FPS01 release. This upgrade was especially important because this upgrade meant a new Fiori 3 user experience, added machine learning capabilities, and potential robotic process automation use cases.
Over the last five years we've been using earlier version S/4 applications to help track working hours, request time off, run procure to pay, employee/manager self-service, service entry sheets, and other day-to-day functions. If we hadn't used this product, it would be hard for us to help others in their S/4Hana journies. With this upgrade, our goal was to help our clients improve the processes they use. After all, if any problems arise, we wanted to ensure that our team was equipped with the solution. This meant that we had to start with our own upgrade to S/4HANA 1909 FPS01, so we could be an example of how our customers could better leverage SAP.
What is SAP Fiori 3?
Before we get ahead of ourselves, you might've noticed that we mentioned a Fiori 3 user experience as one of the benefits of S/4HANA 1909 FPS01 and wondered what exactly this means. SAP Fiori 3 is SAP's new reimagined design. It represents an evolution for all SAP products and provides the ability to support the Intelligent Suite.
The design itself includes six predefined types of Integration cards, more options to structure content, a central inbox and task list, intelligent home pages, dynamic content, proactive business situation handling, and a digital assistant with conversational user experience. And of course, the new "Quartz light" theme was just an added bonus!
Implement Fast, Learn Faster
With our sights set on this new user experience, the upgrade was underway. The entire technical upgrade took place in a record breaking 36 hours and this is including SLES OS 12.4 patching, HANA 2.0 SP4 DB/Client Upgrade & S/4HANA 1909 FPS01 upgrade (SUM Process). Although we are happy to see the upgrade up-and-running we know that there are many more apps that we have yet to explore.
With quick implementation, a hiccup or two can be expected. In our own experience, the one technical hiccup we noticed was in the PARMVNT_UPG phase. It was in this phase that the mentioned views were invalid since the dependent view MBVMBEW was initially dropped but somehow created later. This hiccup was quickly resolved, and all views were valid by the end of this upgrade.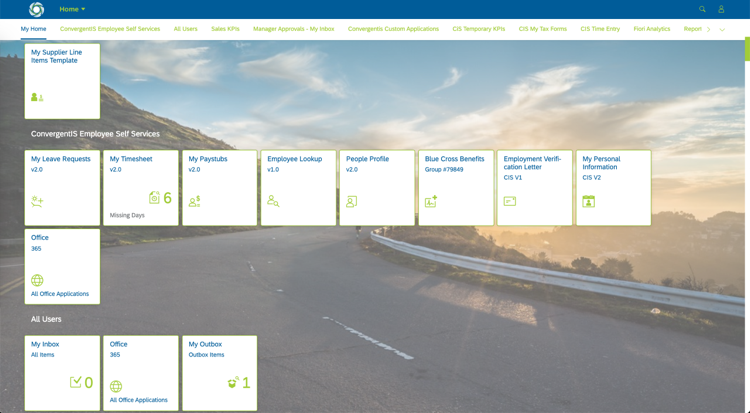 The Result
Although we are still in the discovery phase of what these applications can do, our team is excited about some of the new functions we had started to explore. Some of these were asset management through maintenance scheduling, improved financials though group reporting data collecting, new matrix consolidation and closely monitored sales and distribution through the approval status for sale documents and monitored delivery performance using a Predictive Analytics integrator, or PAi.
The PAi is a framework for applications built on SAP S/4HANA to consume and manage predictive models. Even better, PAi enables users to review the Predictive Scenario settings, add a dataset, adjust data elements in the model signature and publish the scenario when ready for training. Therefore, users are given the ability to train their own predictive models based on preconfigured templates. This will then help us by enabling SAP Applications (including SAP S/4HANA) to create and ship predictive use cases specific to our business and share our results directly with our customers.
Additionally, when compared to the earlier 1610 release, the number of "real Fiori apps" has increased from 505 to 1568. This means that the number of applications that are responsive in both user experience and capability, have tripled the opportunities we have to improve how our team works over the last several years. We're excited to see SAP continue to invest in renewing the SAP user experience.
It Doesn't Stop at The Go-Live
Our project did not stop here. After the Go-Live, we had a couple of housekeeping items to attend to. From the data side, there were tons of data we no longer needed that just took up space. To do this we used the Obsolete Data Handling tool to help us delete unneeded data that remained after the upgrade. Obsolete data originates from SAP S/4HANA data model simplifications in many application areas where the related application data is migrated to new data structures. In the implementation process, this data is not deleted automatically during the conversion. If it was, we could expect our business downtime to be longer and for some of this "obsolete data" to be necessary as a part of the upgrade. Since speed and accuracy were of the essence, we waited until after our S/4HANA 1909 FPS01 upgrade had been tested, then we began removing the obsolete data.
Most importantly, we couldn't forget our people. Any SAP implementation or upgrade is a very complex project requiring a motivated team. There was no way we could forget about them after the go-live. After all, without them, we would still be back at square one. This meant it was time to show our appreciation for their commitment to the project. For your own implementation or upgrade activity, you might consider arranging open forums where their successes and dedication can become an inspiration for the rest of your people.
The story doesn't end here. For more information about how ConvergentIS can help you with your next technical upgrade, check out this page.