A Deloitte Global CPO Survey reveals that Chief Procurement Officers are increasing investment in the areas of innovation and digital technologies, enabling their teams to focus on strategic initiatives rather than getting bogged down in manual processes. Organizations want procurement teams to "make day-to-day execution ruthlessly efficient, lightning-quick, and transparent." To accomplish this, it is important to consider how manual 3-way matching in your services procurement process can be optimized, automated, or even eliminated (while maintaining the same accuracy).
So, what is 3-way match processing? Will implementing a 3-way match process have a measurable impact on your bottom line? And do the benefits outweigh the commitment of time and resources to implement such a process? Read on for some helpful tips to get you started!
What is 3-Way Matching in Accounting?
3-way match processing in accounting is typically an accounting activity that falls under the broader accounts payable (AP) process and refers to matching the information in 3 steps of the procure-to-pay process. AP is an area that often faces errors or misrepresentations that require some form of internal control like 3-way matching to aid in mitigation. A 3-way comparison includes the purchase order, services receipt or goods receipt note and supplier invoice. Before an invoice is paid, the Accounts Payable team will review the quantities, prices and terms of the purchase order to ensure it matches the goods received. Doing so effectively answers the question;
Is our company and the vendor on the same page for what we bought and what we received?
If an error occurs, no payment is sent out from the purchaser until the mismatch in information has been resolved.
Why Businesses Use 3-Way Matching
The practice of 3-way match processing in accounts payable has developed in response to the frequent occurrence of errors or mismatches. Some of the most common reasons that they do are:
Fluctuations in exchange rates that are not tracked or recorded properly

Human errors if data is input incorrectly

Shipping costs that have not been accounted for or added on afterwards

Unexpected surcharges
Rogue spend

Receiving goods or services without having an authorized purchase order
Every business is subject to these errors from time to time, so matching the purchase order, goods receipt, and invoice is necessary. This process may also be done in one of two variations, two-way matching and four-way matching.
In a two-way match vendor invoices are compared to the initial purchase order and omit the comparison of an internal receipt. Alternatively, a four-way match may include the comparison of contracts in the more broad source-to-pay process.
Here are three of the most quantifiable benefits for businesses, still unsure about the extra steps involved.
Benefits of 3-Way Match Processing
3-way match processing is often the ideal choice for internal control since it helps prevent any incorrect invoices from being sent out and avoid additional problems related to Accounts Payable. Other tangible business benefits include:
1. Saving Your Business Money
First and foremost, ensuring accurate information helps your team avoid overpaying for a product or service, paying for items you didn't receive, or paying the same bill more than once. The chances of fraudulent activities are also significantly reduced with so many checks and balances in place. This ensures no extra charges are incurred without your business knowing about it.
A more subtle way your business will save money is to gain accurate data about the costs incurred. With real-time information, team leads can make correct decisions around forecasting and budgeting to ensure your business is running as cost-effectively as possible.
2. Maintaining a Good Relationship with Vendors
The presence of many mistakes can be a sign of a business-wide issue or that a vendor's business is not that important to you. Rather than burn any bridges, 3-way matching ensures that good vendor relationships are maintained.
3. Preparing Your Business for Audits
Audits are a normal part of conducting business to ensure no financial discrepancies exist. Having the proper documentation done right the first time on purchase orders, shipping orders, and invoices ensure that the numbers will line up and no-in depth investigations are needed when it comes time to audit. This will allow your team to not face future delays trying to locate documents an auditor may not be able to identify.
---
Achieving cost savings for your business is one click away. Learn how in our free guide.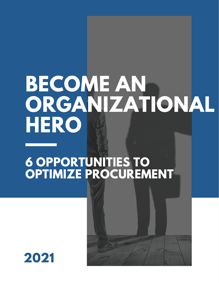 ---
Drawbacks of 3 Way Matching
Unfortunately, 3-way matching has a reputation for being labour-intensive, time-consuming, and tedious when done manually. It requires both the purchaser and the vendor to send several documents back and forth for verification purposes. For services, challenges tend to arrive when businesses are required to track services in a Service Entry Sheet (SES), entirely separate from their purchases. This only adds to the steps required in the 3-way match process as goods and services must be viewed and validated separately.
This process is still seen as an effective business process for both suppliers and buyers. However, it doesn't necessarily need to be as difficult as the manual process suggests. The solution? An automated invoice matching process that ensures an accurate three-way match.
How to Improve 3-Way Matching in SAP
Three-way matching can be done automatically using an e-procurement system or by taking advantage of your existing ERP system's procurement functions. 3-way matching is an automatic process conducted by SAP and is controlled by tolerance keys. Tolerance keys are used for invoice blocking for reasons such as discrepancies existing due to price, quantity or another variance on the invoice. Users can set up invoice blocking using the transaction OMR6.
Within SAP, you might have already become familiar with your procure-to-pay process tcodes. This places your business one step ahead of using manual tracking. In addition to these tools, many businesses have also found it helpful to further leverage partner applications to further simplify these processes.
For example, our team has simplified the procure-to-pay process with solutions like the Unified Goods & Services receipt application. Within this application, users can acknowledge receipt of goods and services at the point of delivery and track the progress against the Purchase Order to eliminate one step within the three-way match process. Additionally, in SAP, customers have the option to do away with invoices altogether with an evaluated receipt settlement (ERS). Using an ERS, goods purchased using your records can be set to automatically create an "invoice," so the vendor doesn't need to spend the time completing and submitting one. With these features, an automated solution can be further simplified to consider all the steps in a 3-way match processing are in alignment without duplicating steps that aren't necessary.