SAP first rolled out Fiori in 2013 with a focus on mobile-first display of web-based apps. The Fiori Launchpad has improved greatly since then, however, SAP has shifted focus from on-premise to a cloud-first approach for many products and services.
Focusing on the Launchpad, SAP has been positioning for customers to migrate from on-premise implementations to cloud services. This has led to gaps in functionality for on-premise Launchpad users with no set timeline for leveraging cloud based services. One such client engaged ConvergentIS with a desire to maximize their on-premise Launchpad, leading to the creation of SuperTile.
SuperTile: Overview
For on-premise SAP customers, SuperTile transforms the Launchpad from a gateway to an interactive portal by allowing web-based content to be embedded directly as tiles (i.e. SuperTiles).
What can be embedded within a SuperTile? Any of the following, assuming the host/provider allows their content to be displayed via an iFrame.
Fiori apps (i.e. SAPUI5)

Webdyn Pro
GUI for HTML

Videos (e.g. YouTube content)

Web pages and web-based apps from other systems
Combining all these different forms of content from disparate systems is what provides users with a unified portal experience! To show this let's look at some examples.
Example #1: Surfacing SAP Apps
In the image below, we have personalized the Launchpad with two Fiori apps surfaced via SuperTiles. Users can transact in both without needing to leave the Launchpad. And if they do wish to "dive in," they can view the desired SuperTile in full screen mode.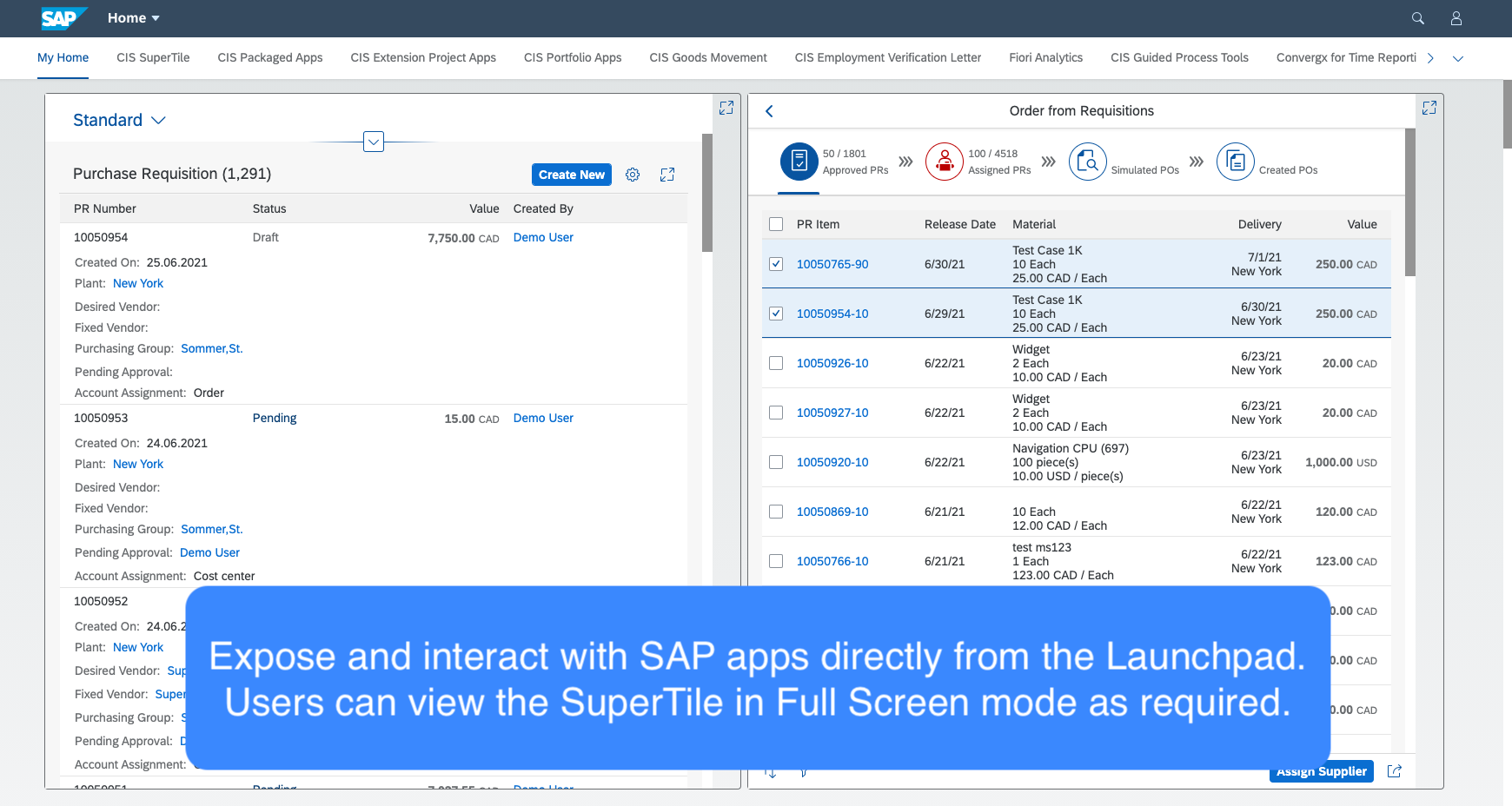 Example #2: Embedding Non-SAP Content
In this example, we are showing content not just from SAP, but from external systems and using various tile sizes. The top left SuperTile contains a video embedded from YouTube.
The top right SuperTile contains a Map with auto-refresh, showing the locations of Transit buses. For your business this could be live asset or shipment tracking around the yard, city, or country.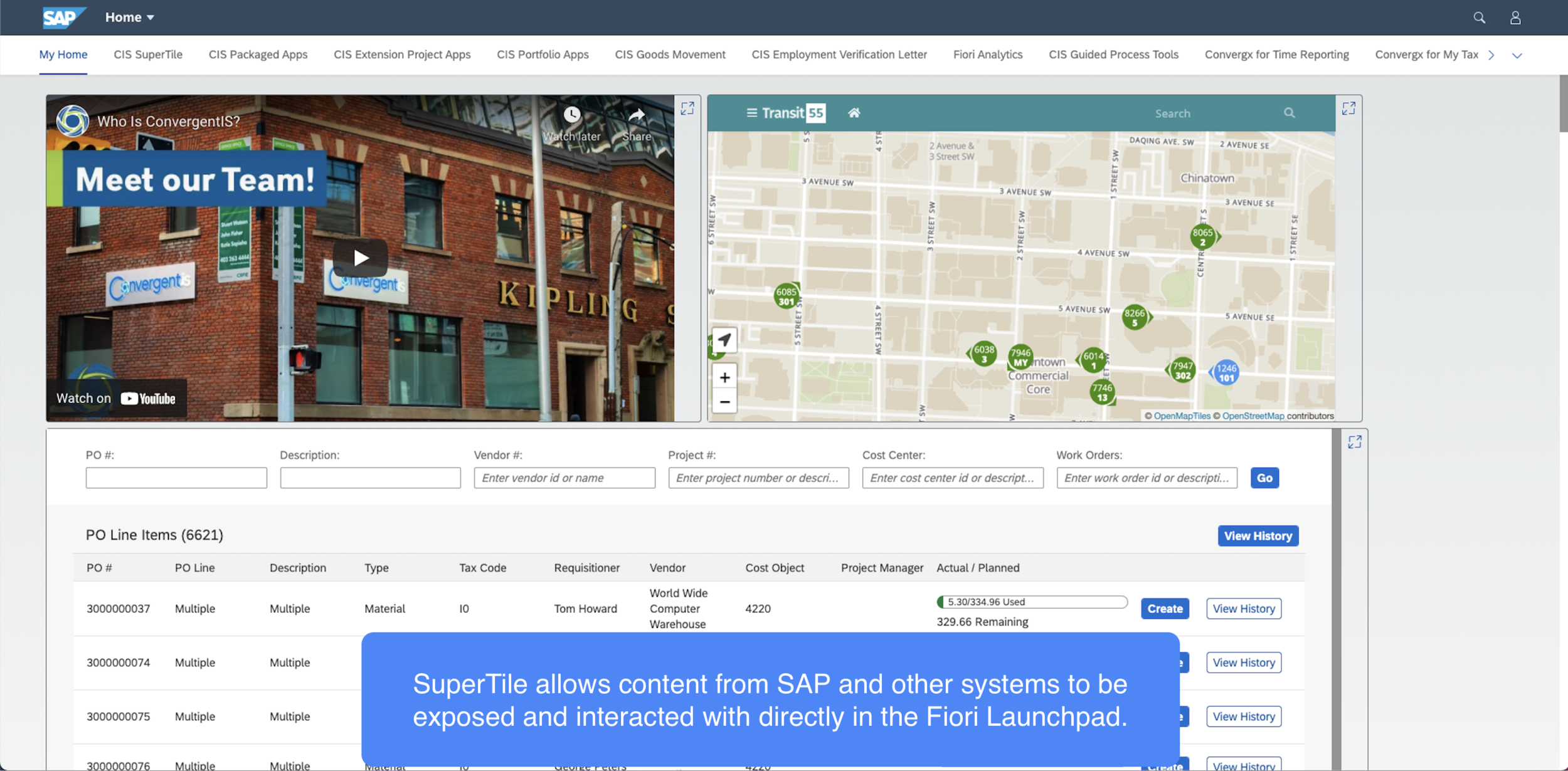 Example 3: SuperTile, Static Tiles & Dynamic Tiles
Fiori Groups can contain more than just SuperTiles, as shown in the the example below.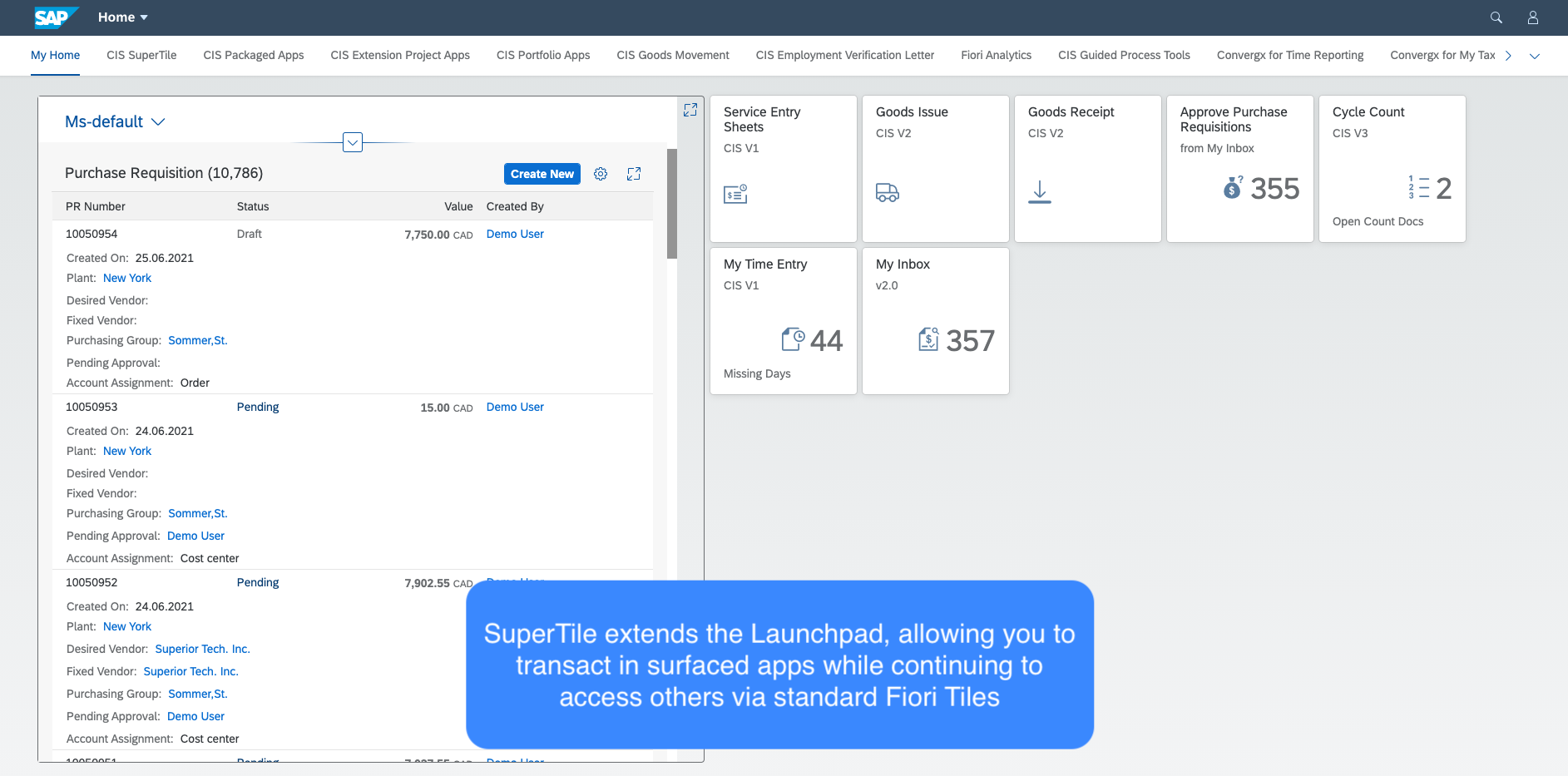 Configuring a SuperTile
It's easy. If you are familiar with configuring tiles (not customizing!) via the Fiori Launchpad Designer, then you already know how to set up a SuperTile.
Let's assume your Basis team has already installed SuperTile for the purposes of the steps below.
1. Logon to the Fiori Launchpad Designer.
2. Select a customizing transport for moving the SuperTile through your SAP environments.
3. Select the catalog (or create a new one) for hosting your SuperTile.
4. Click the Add Tile button. You'll now see the additional option for a SuperTile.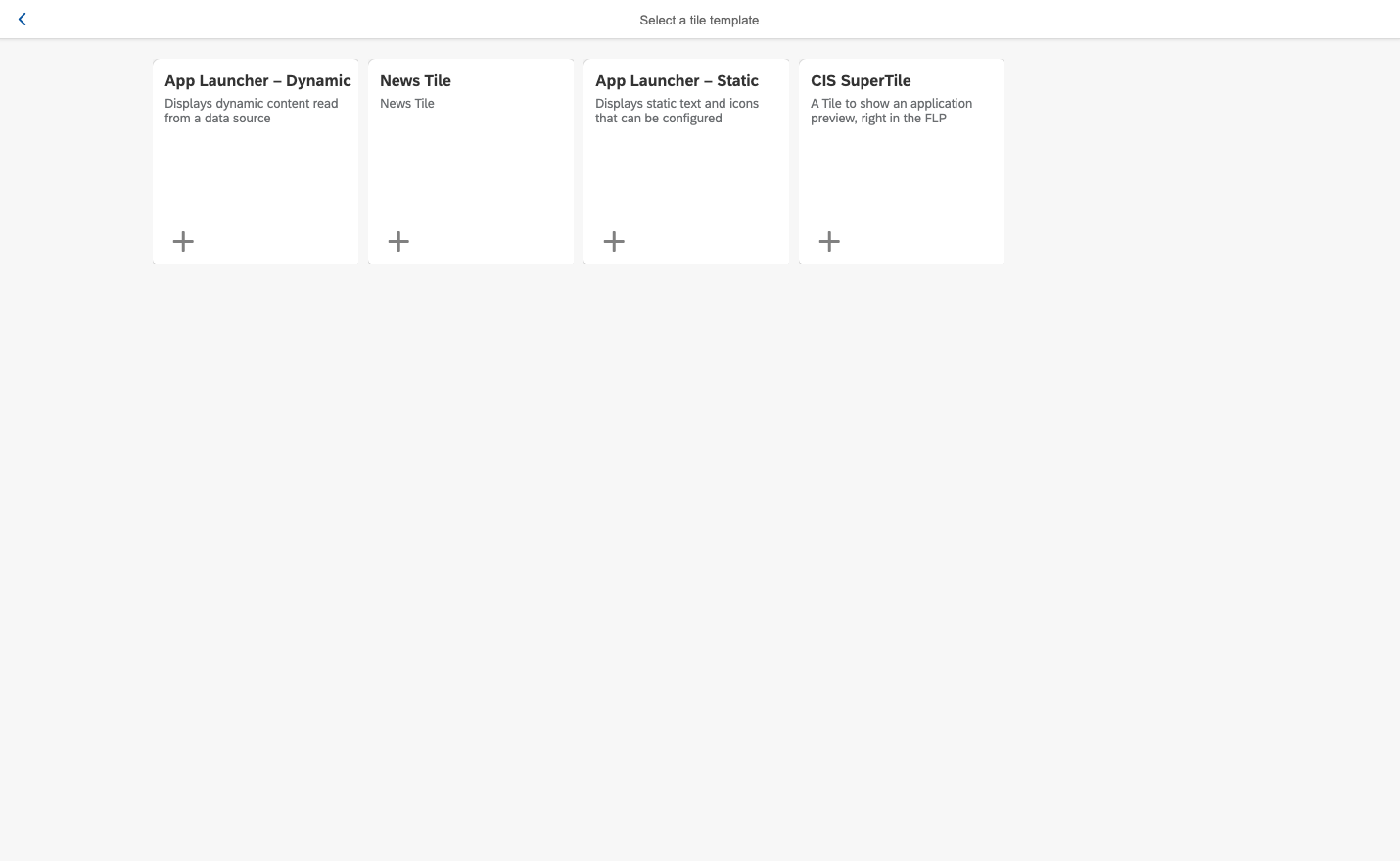 5. Click on CIS SuperTile. You will be prompted to fill in details for the tile, as shown below.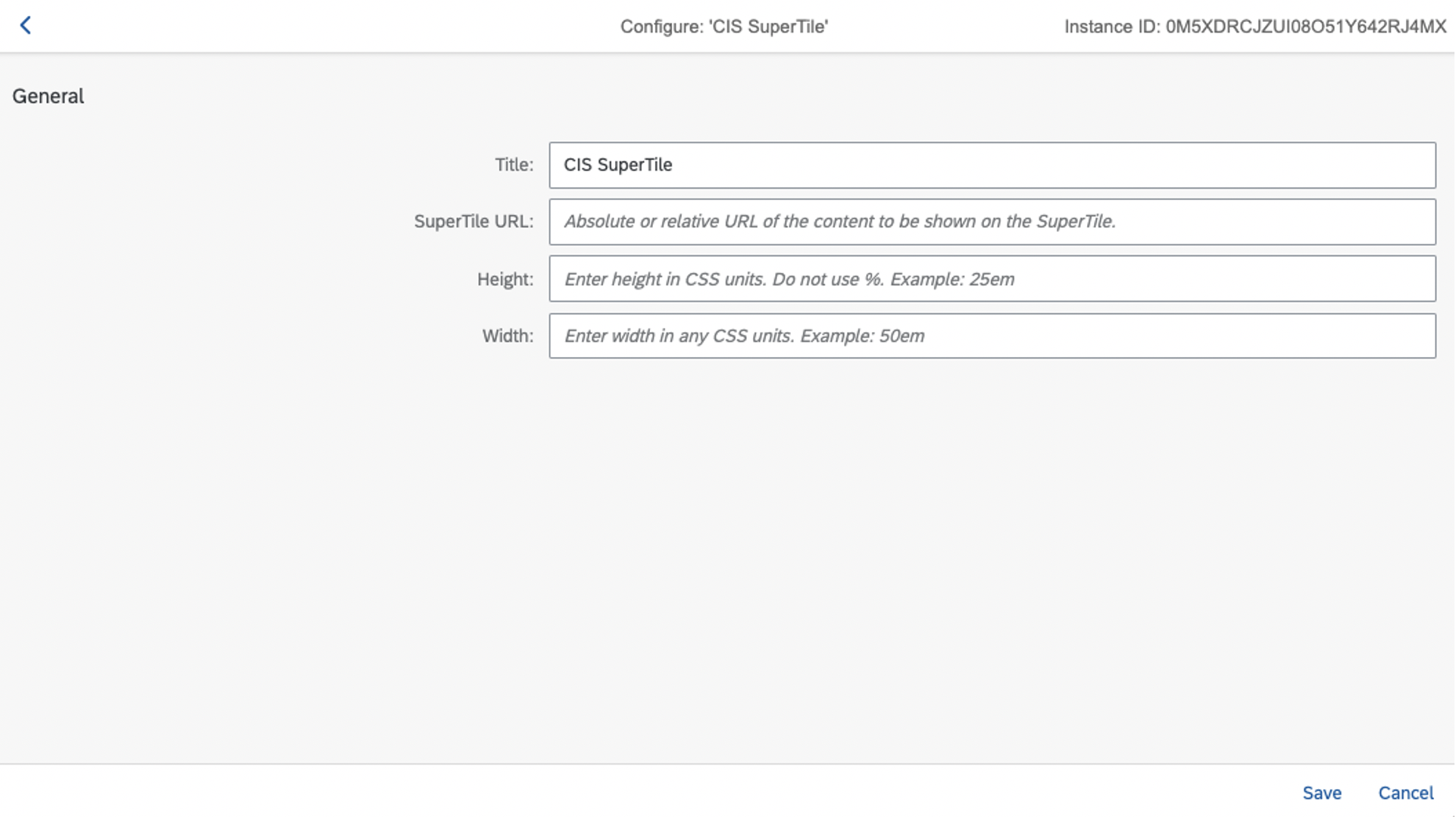 6. After filling in the required information, click Save. You're done!
Deployment
SuperTiles can be treated like other Fiori Tiles, being added, moved and removed from the Launchpad based on the end user requirement via personalization or through IT delivered configuration.
We have packaged SuperTile for deployment to SAP Gateway systems, providing Basis resources with a familiar installation process. Documentation with screenshots is also provided to guide the installation and configuration process.
You can also count on support from the ConvergentIS team if you have questions, concerns or run into any issues along the way.
Summary of Key Features & Benefits
Achieve a unified portal experience, surfacing many types of web-based content

Leverage your on-premise SAP Gateway investment

Deploy quickly and easily
Familiar (and simple!) tile configuration process
Interested in a Demo?
To see the SuperTile in action and learn more about its functionality, we encourage you to contact a member of our team today!